Life with a
newborn is hectic.
Luckily, signing up for CollegeBound Saver only takes a few minutes.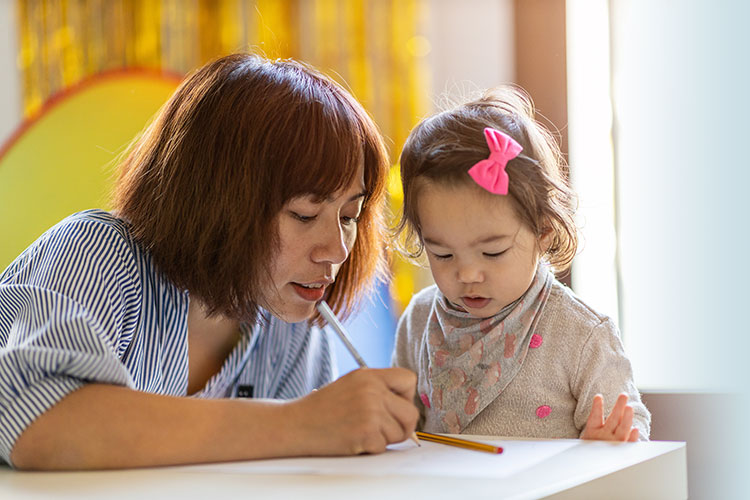 Kickstart Your
Savings With $100
The CollegeBound Starter bonus
CollegeBound Starter gives every child born to or adopted by a Rhode Island family a chance to receive a $100 starter bonus in a CollegeBound Saver account. All you need to do is open a CollegeBound Saver account and we'll automatically deposit $100.
How it works
Step 1: Open a CollegeBound Saver account before the child's first birthday.
CollegeBound Starter is free, and there is no minimum to get started. Open a CollegeBound Saver account within one year of birth or adoption. If you've adopted your child, just fill out the Adoption Verification Form once the account is opened.
Step 2: Start saving for your education goals.
We'll automatically deposit $100 into the eligible account. Save at your own pace, but think about setting up automatic contributions to make the most impact.
Additional Questions?
Is it really free to participate?
Yes. We're not kidding. There's no cost or catch.
Do I have to be a parent to open an account?
No. Grandparents, friends, or another family member can open an account for an eligible child.
When will I receive the CollegeBound Starter bonus?
Eligible accounts will receive their $100 deposit approximately 45-60 days after they are opened.
For more details, check out our CollegeBound Starter Terms and Conditions & Common Questions.