Savings simplified
We get it – you have a lot going on. But saving for education doesn't have to take up a lot of time or be complicated. CollegeBound Saver offers you easy, accessible ways to begin saving and stay on track.
Easy to get started.
Open an account online in 10 minutes.
Save on autopilot.
Set up recurring contributions from your bank account or use our payroll deduction feature to contribute right from your paycheck.
A schedule that works for you.
Whether you're an early riser or a night owl, you can easily manage and update your account online anytime.
Setting up a recurring contribution is more than just convenient. It's also a smart way to stay consistent with your savings. See how even small monthly contributions can potentially make a big difference.
Benefits of Recurring Contributions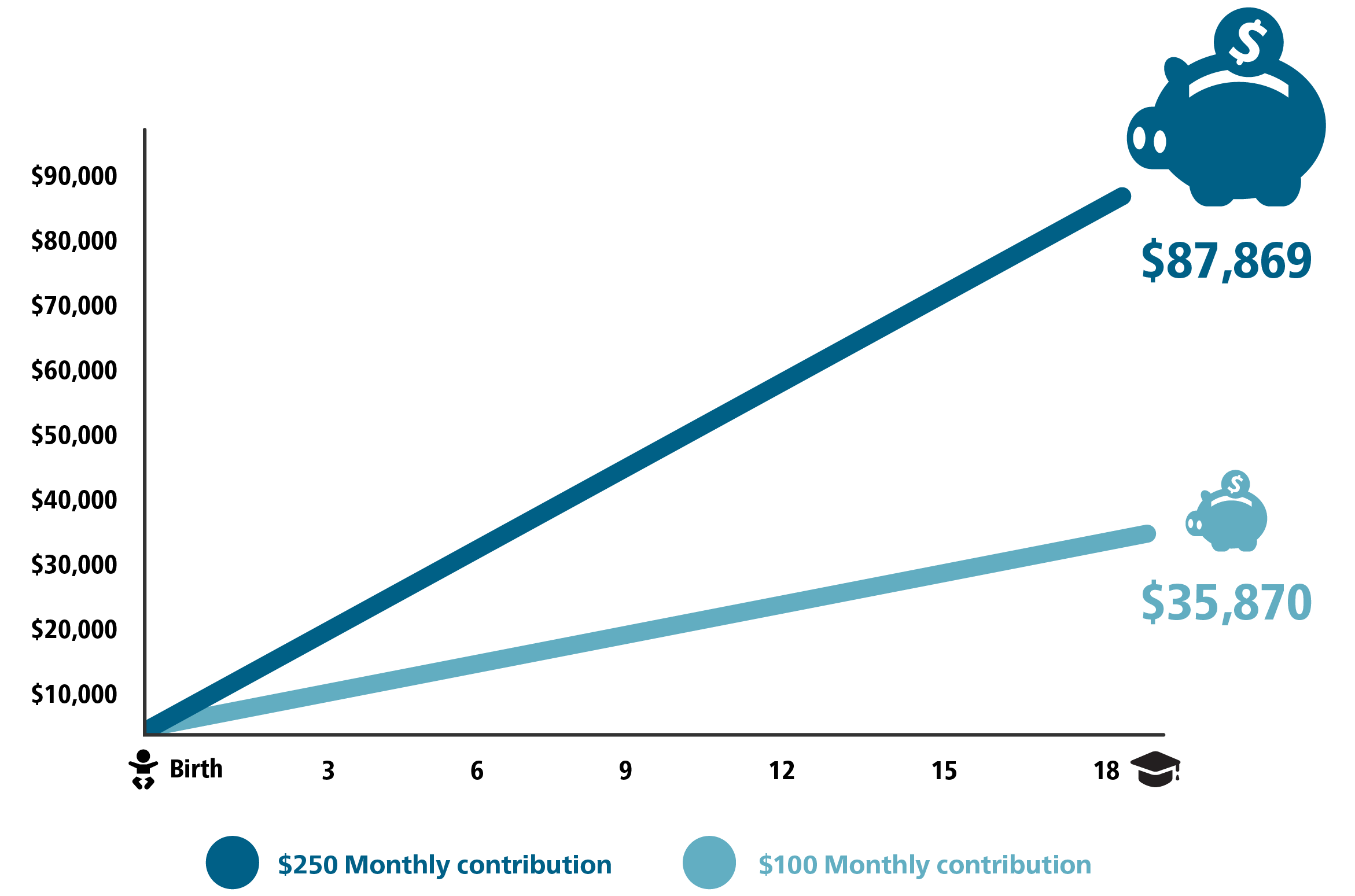 Assumptions: $500 initial investment with subsequent monthly investments of $100 or $250 for a period of 18 years; annual rate of return on investment of 5% and no funds withdrawn during the time period specified. This hypothetical is for illustrative purposes only. It does not reflect an actual investment in any particular 529 plan or any taxes payable upon distribution.