A Plan That Changes With You
We know that plans change. That's why CollegeBound Saver gives you the flexibility to change too. You decide when, how, and where to use your savings. CollegeBound Saver is designed to work for any schedule or budget. Stay in control while staying on the path to a bright future.
A tool for everyone.
Friends and family can open an account for a beneficiary. If you're in school or thinking about going back, you can even open an account for yourself. Once you get started, there are no restrictions on who can contribute.
A world of possibilities.
Use your savings at colleges, universities, and trade schools worldwide for tuition and other school-related expenses like housing, books, and meal plans.
You're not locked in.
You can transfer savings to another family member if your beneficiary earns a scholarship or no longer needs the funds.
When it comes to saving for college, timing is key. Starting today is always better than tomorrow. Need proof? Look at the difference that starting early makes.
Benefits of Starting Early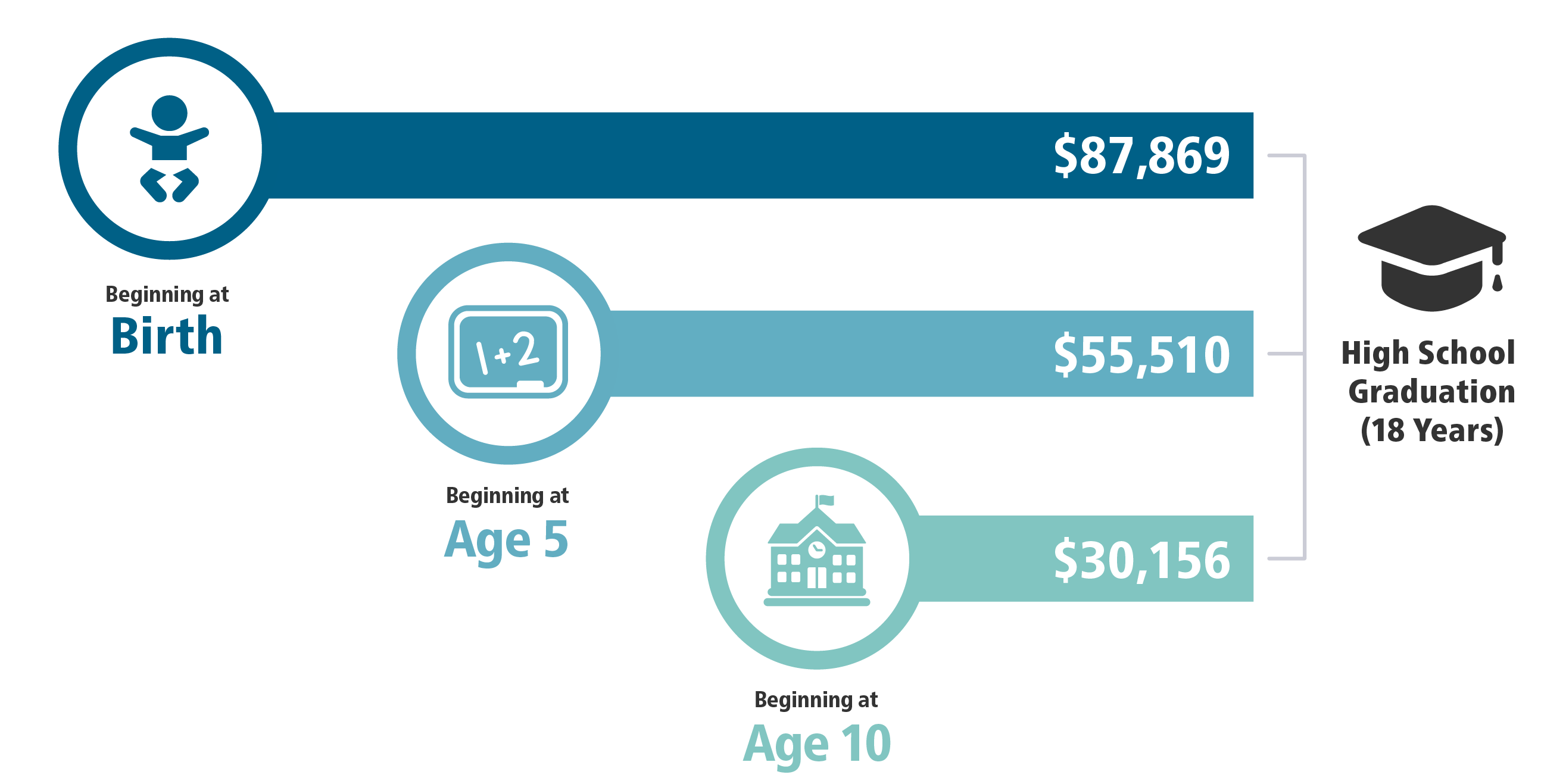 Assumptions: $500 initial investment with subsequent monthly investments of $250 for a period of 18 years; annual rate of return on investment of 5% and no funds withdrawn during the time period specified. This hypothetical is for illustrative purposes only. It does not reflect an actual investment in any particular 529 plan or any taxes payable upon distribution.