Managing to save even a small contribution each month is a far better plan than borrowing all of what you'll need when the time comes.
Consider these hypothetical scenarios:
Scenario 1: Terry's parents start investing $100 a month into a 529 plan account right after Terry's birth. In 18 years (assuming a 5% annual rate of return), they could potentially save more than $35,000.1
Scenario 2: After exhausting federal student aid options, Terry has to borrow $35,000 to attend college. Based on a private student loan rate of 7.0 percent, Terry could be faced with a monthly payment of $406 for 10 years (or $48,720).2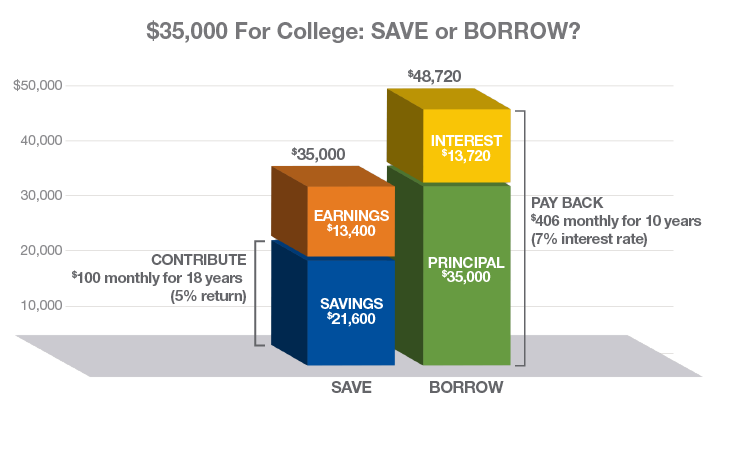 A college education is worth more than ever.
College graduates earn as much as 65 percent more than the typical high school graduate over 40 years.3